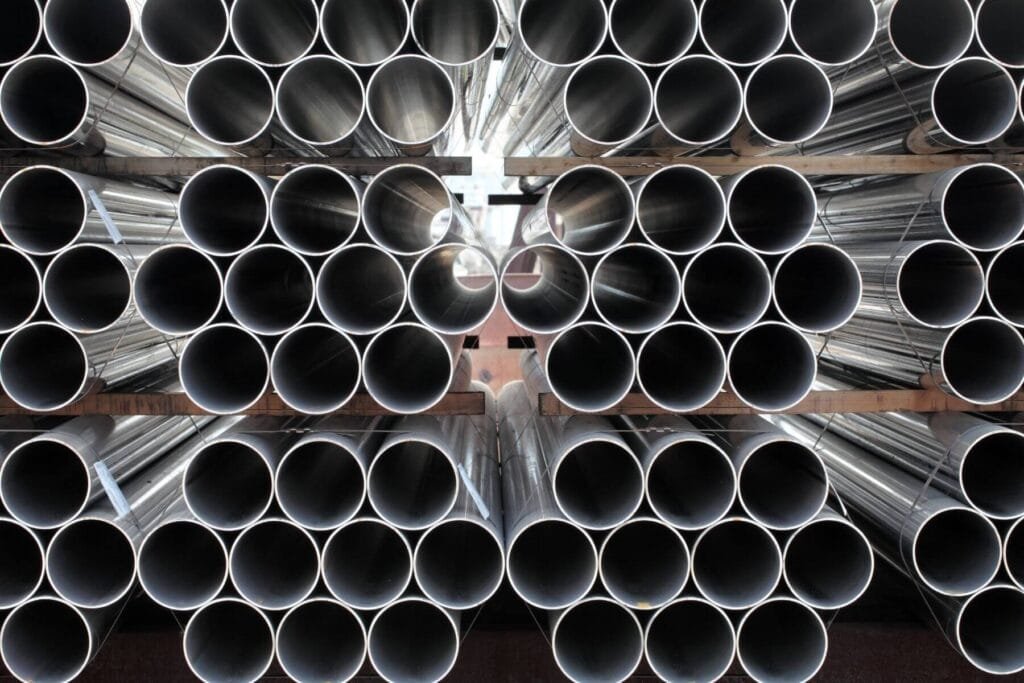 What is EN1090?
CE Marking (EN1090) is the certification for steel and aluminium fabricators and processors. The steel and aluminium fabricators industry is facing one of the most significant changes in a decade as CE Marking products becomes mandatory in all Member states throughout the European Union.
If your organisation is involved in the manufacture of structural metal components or kits, you now need to demonstrate that your products comply with BS EN 1090-1 as well as product conformance through mandatory CE marking.
Since 01 July 2014, it is a criminal offence to supply and trade structural metalwork on the European market unless it adheres to this standard and carries a legitimate CE mark. New rules are now in force since the UK's withdrawal from the EU.
Candy Management Consultants offer payment plans. Contact Us for more information.
Who Enforces EN1090?
The Construction Products Regulations 2013, Trading Standards.
UK legislation providing for enforcement of the CPR. Punishable by imprisonment for up to 3 months and a fine of up to £5,000 on summary conviction.
What is EN 1090-1:2009+A1:2011?
If you are involved in the manufacture of structural steelwork products, then you are probably aware that as of 1st July 2014 it was a legal requirement for you to adhere to the BS EN1090-1 standards. The EN 1090-1 standard are European standards that regulate the fabrication and assembly of steel and aluminium structures.
BS EN 1090-1 Consists of Three Parts:
BS EN 1090-1 (Execution of steel structures and aluminium structures – Technical requirements for steel structures) is the harmonised European standard covering fabricated structural steelwork.
If you are CE Marking in accordance with EN 1090 it is recommended that you obtain EN 1090-1 and the relevant parts 2 and 3, depending on the materials of which your products are made.
Details the requirements for assessing and verifying product or service conformity.
Details the technical requirements in the manufacture and assembly of steel structures.
Details the technical requirements in the manufacture and assembly aluminium structures.
Who is Affected By EN1090?
It is the Manufacturers Responsibility! If you are producing a steel or aluminium product that is being sold in the UK or wider EU, there is a legal requirement for you to CE Mark this product. This means that when this product is complete and delivered to your client it must be accompanied by the correct documentation.
The standard places new legal obligations on manufacturers, distributors and importers of construction products used within the EU to CE Mark their products that fall into the scope of BS EN 1090-1.
UK Market Only
With the UK's exit from the EU drawing ever closer, we are asking quite frequently "How will companies using the current BS EN 1090 Standard and CE marking be affected?"
Our Experts Have Said:
EU legislation will continue to affect companies who manufacture and sell steel and aluminium structures within the EU or wish to export into the EU.
For businesses who only sell to UK markets, new rules apply in that they must have UK conformity marking, rather than the EU's CE marking programme.
No changes will occur for CE marking that is based on self-declaration of conformity if your products meet all other EU requirements, including when exporting to the EU.
How Should Businesses Prepare?
Businesses preparing for the withdrawal of the UK from the EU, that are following the BS EN 1090 Standard, should consider the following:
Should you have any new products to be placed on the UK market they must meet UK requirements, bear a UK conformity marking and have been assessed by a UK-recognised conformity assessment body. If you already have products on the market they must conform to the EU Regulation as previously.
Products that already use CE marking (i.e. they have already undergone the complete process of manufacturing and conformity assessment) can still be placed on the UK market.
This can be the tricky part If your selling products on the EU internal market but have been assessed within the UK. Products that were assessed by a UK-based notified body will need to be reassessed by or have their files transferred to, an EU-recognised conformity assessment body. Where reassessment or document transfer is not possible, products would need to be re-marked with the new EU-recognised notified body's details.
We Can Help!
Our expert consultants are competent in advising you on the market you're looking to or are selling to and can help implement and/or review your existing systems. Our consultants are EN1090 external assessors, so rest assured you're in good hands with Candy MC along with our 100% success rate.